Social media culture is one that has deeply infiltrated the global society. TikTok, Instagram, Twitter, YouTube, Triller are common names that spring up in the day-to-day lives of plenty of individuals. It's not news to hear that something has gone viral on social media — music, videos, scandals are common denominators. It's owing to this that a lot of creatives are harnessing social media as a marketing tool to provide exposure to their talent and skills. For music enthusiasts/makers, social media has become a space where they are able to develop online communities surrounding their art and push themselves to the world.
With a lot of these platforms, many artists are redefining the business of music. Social media enables various means through which artists are able to sustain their art without relying solely on external promoters or record labels; thus validating their artistry on the core basis of their own output. An active online presence with a large following translates to improved visibility of both the artists and their productions while considerably reducing the need for a substantial budget. Platforms like Twitter where Spaces can be created to foster interactions among music critics, curators, and the artists, themselves, encourage the accessibility of music-related discourses.
More to the point, social media is also relatively convenient to fix up. All one needs is an internet connection to set up a profile. For growing artists, they are supplied with the medium to directly hobnob with different kinds of audiences, including ones far out of their usual reach, and this helps to greatly humanize them. Plus, a lot of them have been able to connect with other artists who are advanced in the music industry. Take the example of Jae5 and BNXN (fka Buju) who were able to dive into a collaboration through the help of social media fans. From the days of Justin Bieber who started out by putting videos of himself covering songs by artists such as Justin Timberlake to the more recent times, social media music promotion is a viable asset in the career of many artists.
Ok that @BNXN snippet is now finished and ready to go !!!!!! Let's collect some retweets and I'll drop release date !

— Jae5 (@JAE5_) June 16, 2022
The influence of TikTok in the kinetics of the music industry is considerably great. It was previously called Musical.ly. The app is known to have an established global team that works with artists and record labels, negotiating licensing deals with rights holders. Songs that trend on TikTok are immediately catapulted to huge levels of success and most times, end up charting on the Billboard 100. The popular country rap bestseller, "Old Town Road", gained its fame when Lil Nas X made about 100 memes to promote it, inducing its vitality in early 2019 due to the #Yeehaw Challenge meme on TikTok. Ckay's "Love Nwantiti" is a superb instance of the power of TikTok. It's a stamped social media hit which leveraged Tiktok's worldwide audience and became the most Shazamed song in the world.
TOP 10 ON BILLBOARD BRO! BIG DEAL! GOD IS AMAZING! EMO-AFROBEAT TO THE WORLD! ✨ pic.twitter.com/zJZPgdlrVg

— (@ckay_yo) September 28, 2021
"SAD GIRLZ LUV MONEY" by Ghanaian-American singer Amaarae, which featured Kali Uchis and a new third verse took a major bang on TikTok and hit #1 on TikTok U.S. Top Tracks chart, giving Amaarae her first ever Hot 100 hit.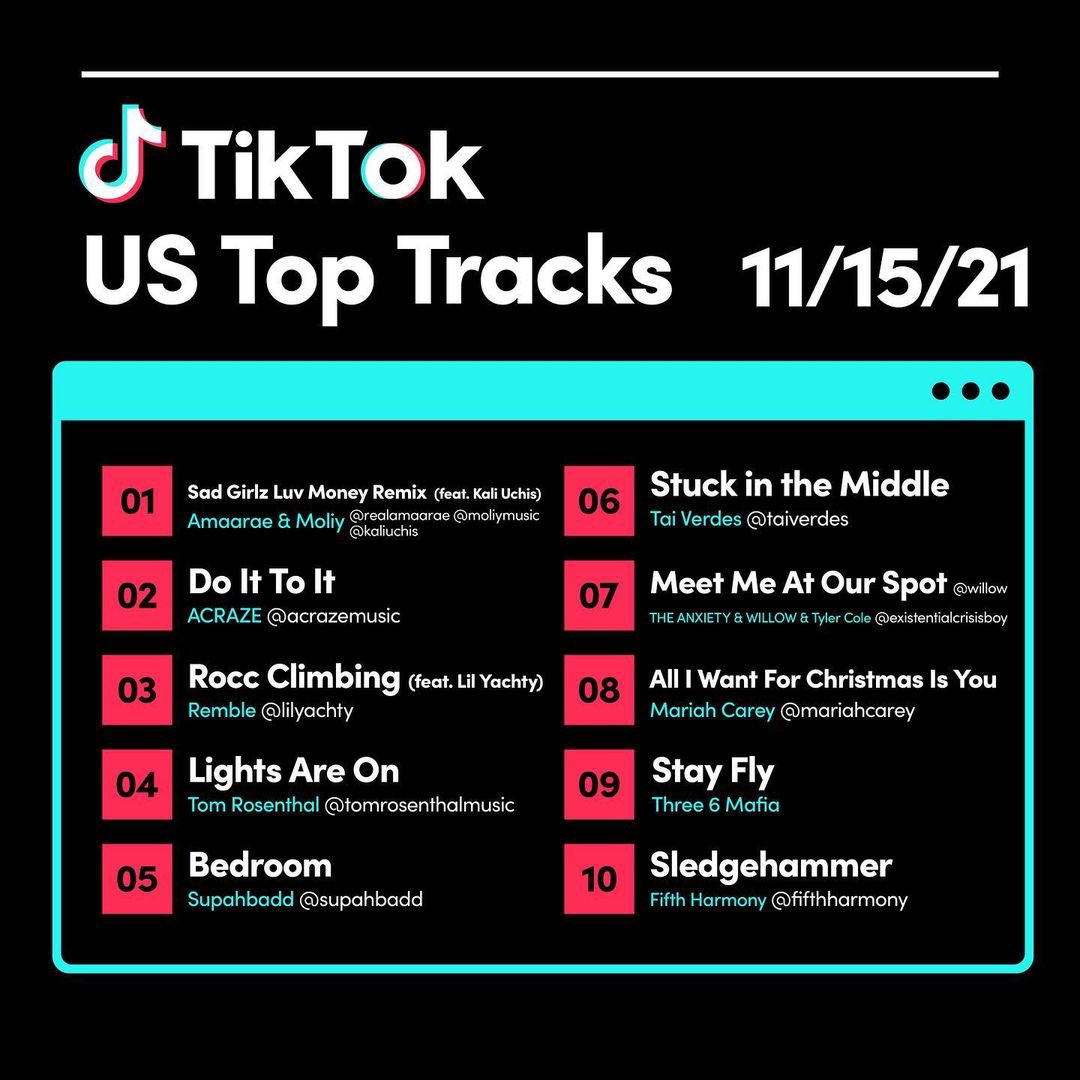 But, who are we to discuss social media promotion without inserting the famous Emeka Akumefule, Nigerian rapper popularly known by his stage name, Blaqbonez — the self-acclaimed "Best Rapper in Africa". Blaqbonez is known for his consistent branding and frequent social media stunts. Safe to say that he rides on the controversies that he personally generates to push his songs and endear more people to him.
View this post on Instagram
Mayorkun is another excellent example of an artist who utilized social media to gain lots of traction. His lofty success kicked-off when he uploaded a freestyle of Davido's single "The Money", with Olamide. Davido's interest was piqued and Mayorkun was signed to DMW. Tems also gained mainstream attention when she uploaded the video of her sweet single, "Mr Rebel", to YouTube.
Here's the video that made Davido sign Mayorkun, never stop believing ✨ Happy Birthday Of Lagos #WorldMayorkunDaypic.twitter.com/bRjDswz0wV

— Vinnie (@vinz_matthews) March 23, 2021
Nevertheless, social media is a melting pot for various folk. Renowned artists employ it to engender continued predilection for their music and new talents cash in on its functionality to avail themselves with all the promo and awareness that they need.